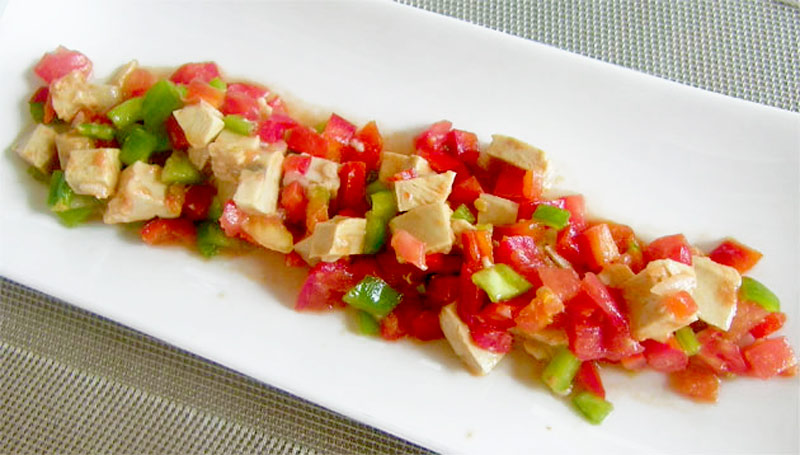 Andalusian-Style Tuna Salad (Piriñaca)
This makes a fresh, easy and healthy lunch.
Ingredients:
2 large green peppers, chopped
4 tomatoes, chopped
1 large onion, chopped
salt & pepper
Directions
Crumble the tuna and combine with chopped peppers, onions and tomatoes in a bowl. Pour the extra virgin olive oil and vinegar until evenly-combined and sprinkle with salt and pepper.