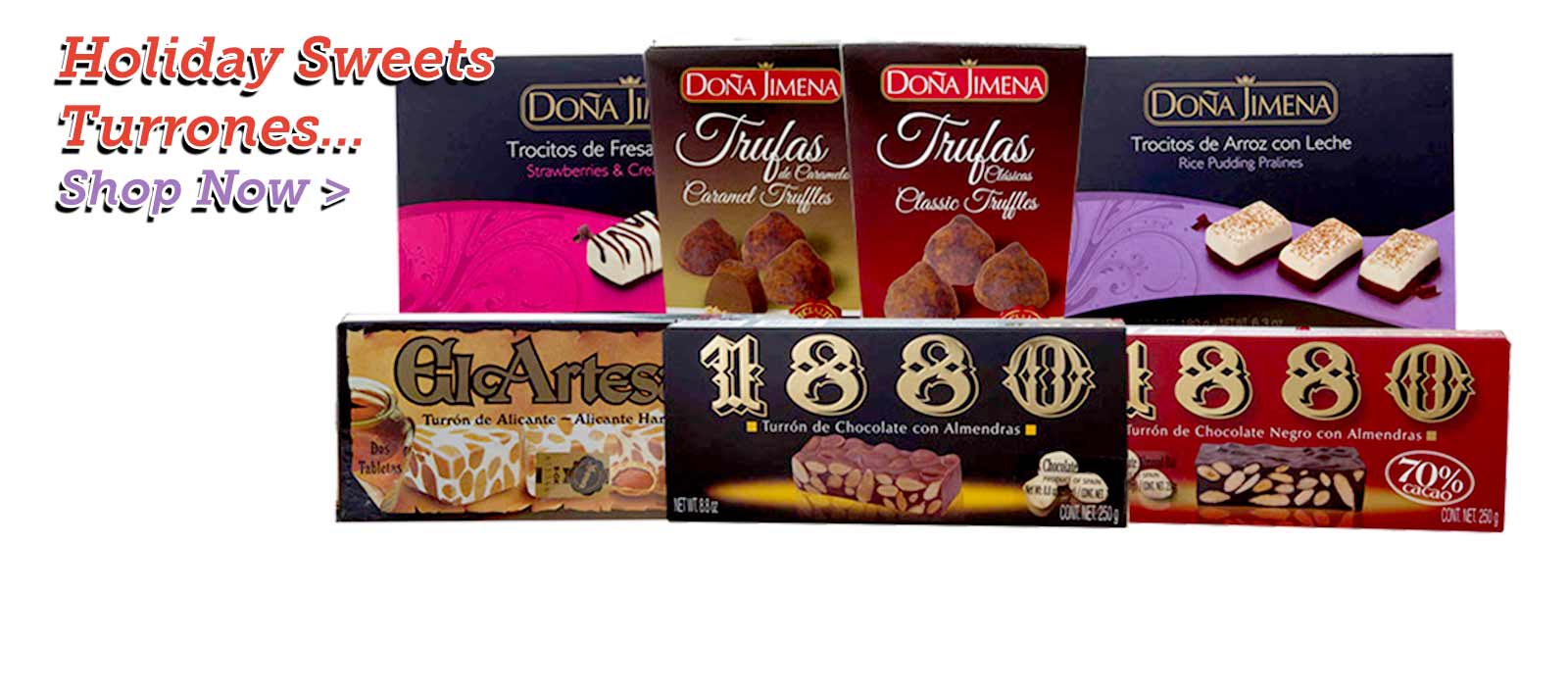 This Holiday make it a memorable one. None of our senses brings back memories like the sense of taste. Turrones, polvorones, hojaldradas, chocolates or bombones represent the Christmas time in any Spanish like not other. Here in the United State you can find all of the classic holidays sweets from the finest brands like 1880, El Artesano, Doña Jimena, La Estepeña, Trias and more...
Share the joy of Spanish goods & holiday sweets with friends and family.
Only the Best from Spain
Our brands are hand-selected by our team of experts. With 18 years imported the best of Spanish products for our holidays season.
Turrones and Sweetes by 1880 , El Artesano, Doña Jimena, La Estepeña, Trias, De la Viuda
Jamones/ Spanish Ham by Cinto Jotas, Fermin, Monte Nevado, Marcos Salamanca
Quesos/Cheeses by El Gran Cardenal, El Hidalgo, La Peral Manchego, Cabrales, Campomancha. Sheep Cheese, Goat Cheese, Cow Milk Cheese